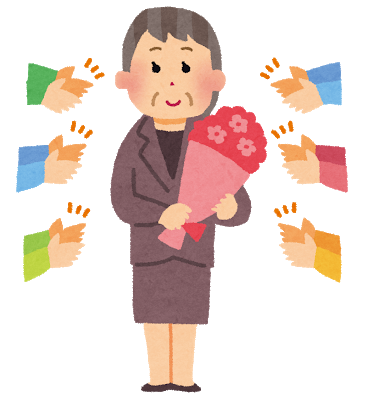 Topic 1 Courtesy events in Japan.

We have a lot of historical rituals in Japan almost every month.
Two big events are Nengajyo in Jan, Valentine in Feb. There are some other events, Ochugen and Oseibo as traditional events in Japan.
1) Which events are obsoleted in your work place?

2) Do you want to use some events to show your appreciation for some respected people?

3) Do you need such events to keep the healthy harmless human relations in your life, not only in your work placebut also for your relatives and friends?
Topic 2 Retirement age.

The retirement age and the pension system need to be changed from coming further aging society.
Whether you like it or not, the retirement age will be hiking and the new job system such as demotion and annual reduction of the payment, may be introduced. It is obvious that the higher retirement age causes the problems of less chance of promotion and increase of the total labor cost and so on, in the hierarchical structure of our society. Agenda : What systems should be introduced to make the better environment for working with the elderly?

1) Should the demotion and the reduction of income be introduced for the certain age of people?
If so, at which age should be appropriate?
2) How can we handle the elder people who used to be someone's boss as your subordinate?

3) Should the retirement age be defined to protect the right of workers? Or should not?

http://the-japan-news.com/news/article/0004250519